Congratulations on launching your website
You're a business that has decided to step up your online game and invest in a new website. 
You do your homework and are reminded that your website is one of the last remaining corners of the internet where you design the rules of engagement with your visitors. You find an agency that guides you through the 5 steps for thoughtful website design and development. 
Congratulations! You're on your way growing your business and expanding your digital footprint. Here's the thing… you're not done.  
Most websites are not "set it and forget it".
Contrary to what you may have heard, like any software, most websites require ongoing maintenance. 
If you have a small brochure website with basic company information, pictures, and no dynamic content, you might be able to get away with DIY website solutions like Squarespace or Wix. In our experience, clients who begin with these solutions often struggle more with implementation and outgrow the features they offer. 
The greater the role that your website plays in customer interactions and your marketing efforts, then the greater your need will be to consistently monitor and optimize. This is especially true if you are planning on integrating any of the following tactics into your online sales, marketing and retention strategies:
Ecommerce

Search engine optimization (SEO)

Local SEO

Email newsletter integration

Social media marketing

Website analytics
What can go wrong if I don't have ongoing maintenance and optimization regularly performed on my website?
If you don't have website maintenance carried out monthly, all that investment in time and resources when following the 5 thoughtful steps mentioned above will rapidly lose it's value. You may actually be throwing money out the window as poor user experiences alienate your potential customers and drive them to your competition.  
Here are the most common ways websites suffer if they are not properly maintained:
Slow page loading speeds
Page speed, or the time it takes for your website's pages to load, affects user experience and can ultimately make or break your site. Faster page speed makes for a better user experience and can increase page views while reducing bounce rates. If a user clicks through to a page on your website and has to wait more than a few seconds for your page to load, they are more likely to leave your page, seek out a competitor and can cost you a conversion.
Low search engine visibility
Website users conduct trillions of searches every year to find information about products and services. For that reason, search engine optimization is a fundamental part of digital marketing. Technical glitches, algorithm updates, lost backlinks and your competition's efforts all lead to poor search engine visibility and must be monitored consistently in order to preserve your website's ability to organically attract prospective and existing customers to your business. 
Broken functionality
The reality is, when visitors go to a website and find things wrong with it, they often don't stick around. The harsher reality is, many website owners never check their website on an ongoing basis to see how it's functioning. How many times have you visited a website and were not able to complete a transaction, complete a form, or were just led to a page that didn't exist?  What impression did that leave you with?  Are you more or less likely to do business with that company? Chances are that it's the latter.  
Website hacks
In the worst case scenario, having your website hacked can have a number of serious consequences. It can negatively affect your businesses reputation, damage your website's search engine visibility, leave you legally liable and cause a loss of customers. And that doesn't include the potential costs associated with fixing and patching up any security vulnerabilities once you've regained control of your website.
The Benefits of Ongoing Website Maintenance and Optimization
The biggest benefit you'll receive from implementing a consistent maintenance strategy  for your website is the peace of mind knowing that it will be properly taken care of and consistently monitored. Here are some of the other most commonly cited benefits. 
Keep your website secure and up to date
Updating all the components of your website is an essential practice for security reasons, and allows it to gain access to new features.
Critical aspects of a website to keep up to date:
WordPress software and plugin updates

Security monitoring

Consistent site backups
Optimize your website 
Website optimization is the process of using tools, advanced strategies, and experiments to improve the performance of your website, further drive more traffic, increase conversions, and grow revenue.
Essential aspects of website optimization:
Page loading speed

Mobile usability

Search engine visibility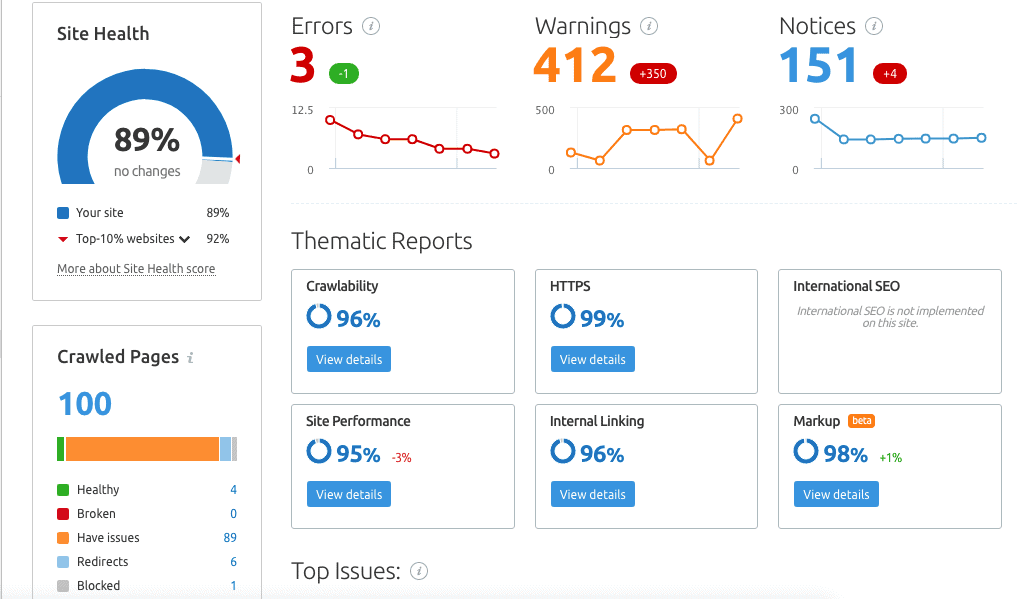 SEMRush site audit is a great optimization tool.
Facilitate growth
You'll often hear us remind clients that your website is never finished. It must continue to evolve and be able to pivot rapidly as your business' needs change. At the most basic level it means being able to quickly update your site and integrate new functionality as priorities shift. 
Comprehensive website optimization includes:
Efficient processes to ensure all updates to the website are done in a smooth and error-free fashion

Website analytics setup and goal tracking

Customized analytic dashboards close the feedback loop and facilitate data-driven decisions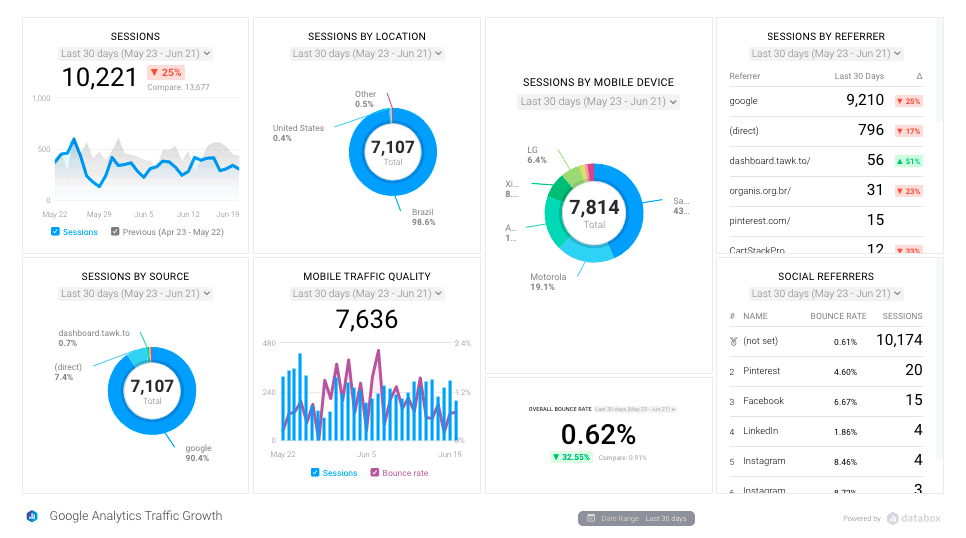 Customized analytics dashboards help measure return on your marketing investment.
Save time and money
Having a dedicated strategy to care for your website can save you money.  
First, it costs more to fix a serious hack than to maintain your site. Regaining control of a hacked website and repairing the damage to your company's reputation can be a costly exercise.  Proactively maintaining and securing your website significantly reduces the chances of this happening. 
Second, proper website maintenance and optimization takes time. Yes, you can assume this responsibility, but the question becomes, is this the best use of your time? In our experience, over the long run it's a lot more efficient and cost-effective to hire an expert to handle the upkeep of your website.
Trust an expert to maintain and optimize your website.
Your website is too critical to your business to leave completely unattended. Neglecting to take care of your website can quickly turn the cornerstone of your branding and marketing efforts into a source of stress, and may ultimately work against your best business interests.
Make a plan so you can have peace of mind knowing your website is being properly taken care of so you can focus on what you do best. 
We offer different maintenance and optimization options to suit the needs of different organizations. Contact us directly or visit our ongoing care plan page, to learn more about how we can help customize a plan to grow your business.