Website Audits
Defining the steps to optimize your website.
Discover how to improve the most important factors of your website to make sure it offers your users an excellent experience and shows off the best of your organization.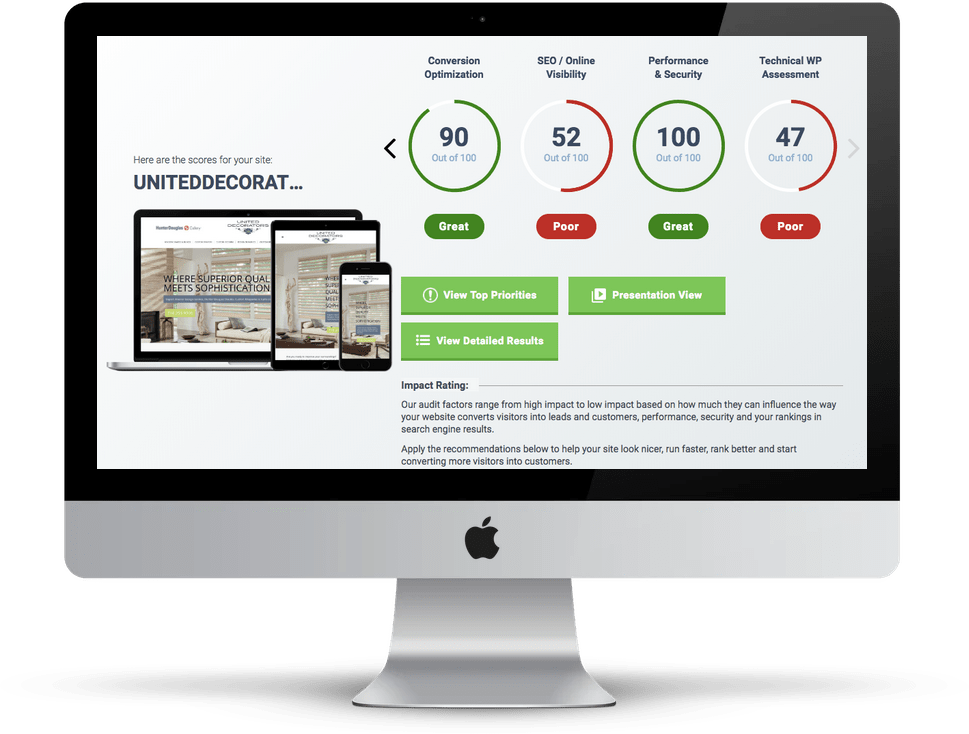 WHAT ARE WEBSITE AUDITS?
Comprehensive & Personalized
These comprehensive audits explore a wide range of details of your website that could be affecting vital areas like its performance and online visibility.
You can discover hidden problems that could be creating a poor experience for your visitors.
If your website isn't getting the traction you want, this could help you find out why.
What do Website Audits include?