Get Optimized to be Found
In our strategic work with our clients, we have always been on the hunt for ways to raise their visibility and improve their brand image online. These areas were critical to organizations in the world pre-COVID, and now as more of our day-to-day has moved increasingly online, they are exponentially more important. 
To that end, let's discuss solutions – Local SEO offers a few core benefits that support both better visibility online and improved brand image, and Google My Business offers the most potentially impactful platform to set up and optimize.
What is Local SEO?
Local SEO stands for local search engine optimization, which means optimizing the elements of an organization's online presence to maximize the chances of being found in local search engine results. That online presence can include websites, social media, and directory listings.
(You may be familiar with SEO. Local SEO differs from regular SEO in a few ways, one of the most prominent being that it factors in a user's geographical proximity to the organization.)
While there are many different optimizations that can be applied to improve Local SEO, much of its efficacy is based on the accuracy and consistency of an organization's core online information.
Google My Business – The Dominant Online Directory
With many possible options available to improve Local SEO, Google My Business (GMB) is one of the best areas to address first, as it is currently the dominant free directory online (which is not surprising, given they are by far the biggest and most used search engine).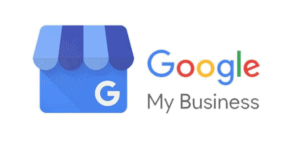 GMB has evolved over the years and has essentially become the new Yellow Pages. However, it brings with it significant advantages the Yellow Pages did not have, not the least being easy access and avoiding the need for any thick paper books.
How it works – GMB offers a free business listing to any business operating with a verifiable geographical location. As the platform has evolved, these listings went from displaying a few items like name, address, phone number and a category, to many more, including FAQ's, posts, galleries of pictures, and more.
---
Action Step For Better Online Visibility
The best approach to get better online visibility with GMB is to confirm your business is claimed, verified, and as much information that can be filled in, is filled in.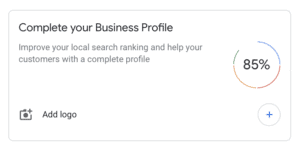 Google has been known to prioritize the most complete business profiles, even the ones with the most pictures. The logic is that if the business listing is full of accurate information, it creates a better experience for users searching for what they want.
> Fill in your GMB profile as much as relevant. 
---
Action Step For Improved Brand Image Online
Of all the components within an organization's GMB listing, we would argue that the most important are reviews.
User submitted online reviews have become a type of online currency today, with their influence weighing more and more heavily on all types of decisions made online. GMB reviews are some of the most valuable reviews out there, not just because they are viewed the most, but because they hold more weight than reviews on social media.
In order to positively shape your brand identity online by getting more reviews on your listing, GMB offers a "Share Review From" that contains a link you can share with clients and customers. Once clicked they will be given the opportunity to give you a start rating (out of five) and add text about their experiences.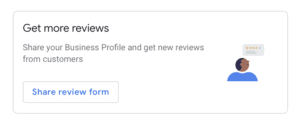 Do not be timid in asking for reviews! 
They take hardly any to complete and it is a fair ask. If your market is satisfied and content with what you have provided them, it totally reasonable for them to briefly and publicly communicate their experience for you in a few sentences.
Chances are you will get the best reviews if you make the request and share the link immediately after you have hit some kind of positive milestone. Also, feel free to pass them ideas of what to include their reviews, which can speed up the process for them as long as they agree with those sentiments.
> Ask for reviews on GMB! 
---
Hope those tips are helpful. Some of our most successful clients have managed to maintain a continual awareness to their organization's brand image and visibility online in order to keep them strong. Often it is with our help.
How is your organization's standing on this front? 
Contact us today with any questions, we're happy to help!
Geoff Sheerar